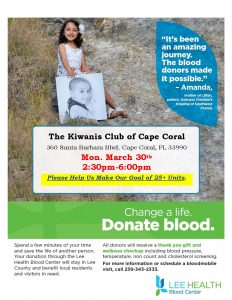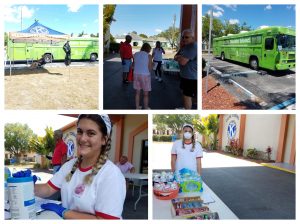 The Covid-19 outbreak has altered the lives of so many. This includes the canceling of many blood drives in Cape Coral.
According to the NewsPress Lee County lost 900 units from canceled blood drives. On March 30th we held a blood drive at our club building in the parking lot. It was our goal to be able to donate 25 units and we exceeded that goal by reaching 29 units.
We thank all who donated blood to help those in need. We appreciate you and than you for helping us exceed our goal. This is why we do what we do, it give back to our community and help those in need.