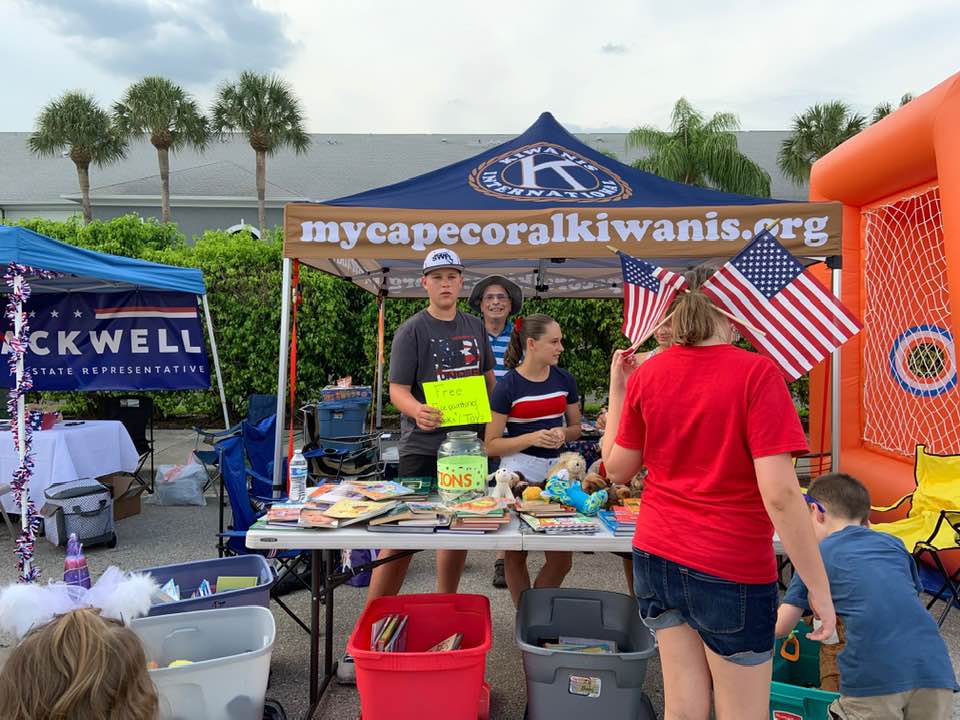 DONATE TO KIWANIS CAPE CORAL

Donations and sponsors represent a significant component to our fund raising objectives. We welcome your charitable donations in any amount.
The generous businesses and individuals who donate to the Cape Coral Kiwanis Foundation are critical to the success of our organization. Along with your generosity we can help feed a child, clothe a family, provide medicine to a Senior, or help a high school student realize their college dream.  We have witnessed these gifts come full circle.
DONATE MONEY
Please make checks out to the Cape Coral Kiwanis Foundation and mail to:
Cape Coral Kiwanis Foundation
P.O. Box 100006
Cape Coral, FL 33910
BECOME A SPONSOR



Have your business sponsor one of our many events with tax write off benefits. If you are interested in becoming a sponsor, fill out the form here.
DONATE ITEMS



Household items, appliances, furniture and clothing may be dropped off at either of our Thrift Store locations or you may call for pick up
Phone: 239-542-2849
Have an old car, truck, motorcycle, RV or boat you don't use? Instead of selling it, consider donating it to the Kiwanis Children's Fund.
When you donate a vehicle, you help support Kiwanians' work in Cape Coral. Plus, you may qualify for a tax deduction.
Vehicles can be picked up anywhere in the SW Florida, usually within 24 to 72 hours, at no cost to you.
Call our north store at 239-574-1560